An Art Gallery
With the photomontage that transformed a shop into an art gallery, we built an animation
in which we have the strange feeling we get into a magic space.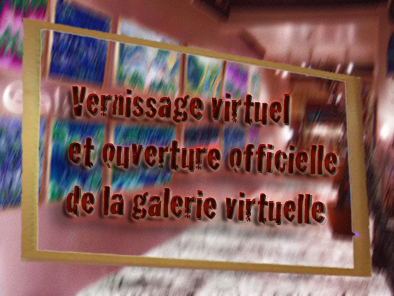 Percept-studio has made the official website of Madame Martine Harraca, the artist who has brushed these paintings. You will find more details about it in our portfolio section.
Madame Harraca would like to precise that these paintings do not represent her work; it's just a simple action painting, it's just an exercise she has done as to test her harmonies' palette.
The chronicler