And if you could buy a sun glint on the web?
The online shop of our client HARRACA CREATION is now opened. Do not wait anymore and get unique jewels inspired by meerschaum and dreams, with so many gems where a joyful sun dances.
You shall see in our web application how the sun glint dances on a ring, how an inert picture of a ring has been animated, how a ring has been rendered to its life, in other words to its light.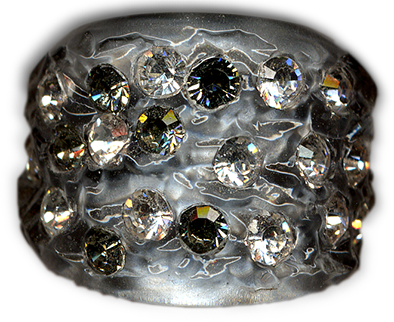 Depending on the ray of sun incidence upon the ring, depending on the point of view from which we perceive the ring, its colors change. A ruby can get from purple to orange, a sapphire from violet to dark blue, and a diamond from white to light blue?
A jewel hasn't just one single color and you simply have to rotate a ring to notice many different rays declining the palette of its colors, as if the jewel would have contain in itself a colorful universe waiting for revealing as soon as it would have been on a finger, as if the life of a ring would have then just appeared, a floating life, almost ethereal, born from a ray kiss given by the sun upon its crystalline surface. Just sculpting the light and revealing the life of a ring.
To give to an object its spatial reality in a 3d space is not just a matter of shape and geometry, it's also a question about light, how light animates things, how a 3d light dances between crystalline angles of a ring breathing its light and shining at its brightest breath.
The chronicler