The unexpected discovery of a mutant jellyfish
The sea monsters had just left the Oceanographic Museum of Monaco when a strange creature appeared that no one had even noticed in the whirling mass inhabiting the huge aquariums.
Damien Hirst exhibition had canalized all the attention and nobody realized that a new form of life were there.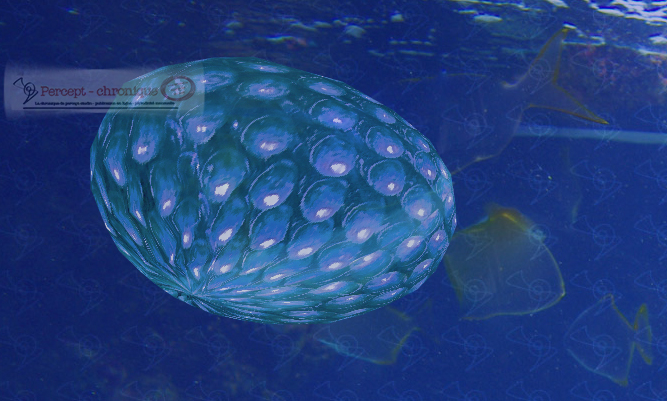 Cornucopia had shown the richness of a fantastic world made of thousands glass cases where each being seemed both more dead and alive at the same time, as if the borderline between life and death would have disolved in a formaldehyde bath where flesh became spiritual.
That flesh both profaned and consecrated, both hurt and embellished in its lighting precious case, has fascinated more than its various forms.
Cornucopia actually has gone to other museum?s rooms and each one seems to look for the remaining trace of that past presence, remains of an extended fascination.
Then, some of the most fervent visitors noticed, as emerging from the abyssal darkness of an huge aquarium, the mutant jellyfish, the fantastic creature dreamed by percept-studio and shown this month in our chronicle, may be as an homage to Hirst, as it appears in our flash application created with Papervision3D. May that mutant jellyfish comfort the followers of the white shark consecrated by Hirst and his lighting formaldehyde.
The chronicler